Unwind Yourself With The Aroma Of Incense Sticks
Posted by Admin on May, 18, 2021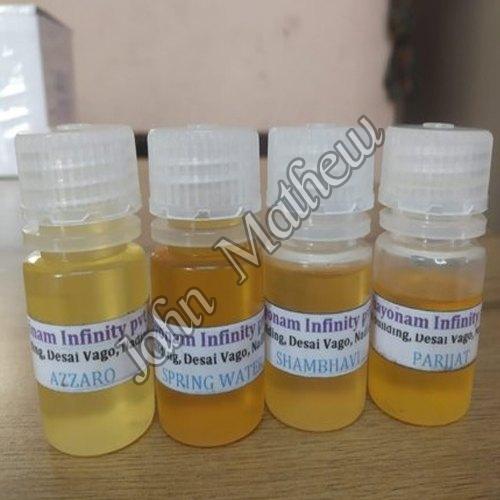 The use of incense sticks has been around for centuries. Primarily, it is used for rituals and customs but now it aids in many more purposes. The fragrance of incense activates your senses in a whole new dimension. It promotes relaxation, concentration, meditation, and even connects with your spiritual growth. In 2008 a study shows that the compounds in incense deplete anxiety and depression.

A specific incense stick fragrance or ingredients is used for a specific purpose. These aphrodisiac scents teleport you to a paradise of your own. And John Matthew aims for those insightful scents that heighten your all senses for consumers across the globe at a very fitting price. The vast benefits of using incense sticks are:

To Bring Mindfulness:
It heightens awareness of your surroundings. The aroma allows you to have a safe space for yourself, away from all the hassles of mundane crowds. It brings a soothing effect to one's nervous system. And it also enhances your ability to be creative, encourages motivation and focus, and makes you live in the present moment.

Has Anti-Bacterial Properties:
Nowadays, it is a must to have products that are germ-free and incense sticks are made of natural components that also kill the nearby germs and keeps the surrounding sanitised. It even increases blood flow in the body. Use the incense sticks that are just suitable for the current situation offered by John Matthew.

Stimulates Your Peace of Mind:
The aroma of incense stick decelerates the mindless train of thoughts that affects your mental health. It prevents stress and anxiety and detoxifies your soul from within. John Matthew serves such incense stick that makes the environment serene and tranquil without the interruption of any race of thoughts.

Your Pathway to Spiritual Growth:
It sets the tone while you connect to your inner self. It is believed to be ritually purifying and has been used in religions like Buddhism, Hinduism, and Christianity. The incense stick fragrance clears the surrounding negative energy and creates a positive atmosphere where you can practice yoga and meditation. Be in touch with your soul, mind, and body at once with just the scent of incense sticks of John Matthew enveloping you.

A Helping Hand to Your Sleep:
With the growing nuisance of modern life, insomnia is becoming far more common among us than before. Burning an incense stick makes you feel safer, with its fragrance hugging you like a warm blanket. It allows you to slow down and appreciate life in small details. With the anti-inflammatory factor, your body also stays healthy.

Medicinal Values:
Instead of relying on pharmaceutical drugs or tablets for every little inconvenience, the practice of lighting an incense stick makes your body cope easily with struggles and have better blood flow. It improves your mood by releasing serotonin in the brain which is an instant mood stabiliser and helps in eating and digestion. This healthy habit of increasing the clarity of your body is the holy grail of John Matthew.

Trust only the best Incense Stick Fragrance Suppliers and witness your spirits uplifting, balancing, and cleansing. John Matthew is considered the best supplier of Incense Sticks with high public demand. Choose your favourite brand Shayonam from today and detach yourself from the hectic burdens of the daily routine. Let loose and boost your memory with the best incense stick from John Matthew where the products are delivered at your doorsteps and not a minute late.
This entry was posted on May, 18, 2021 at 11 : 41 am and is filed under Incense Stick Fragrance. You can follow any responses to this entry through the RSS 2.0 feed. You can leave a response from your own site.