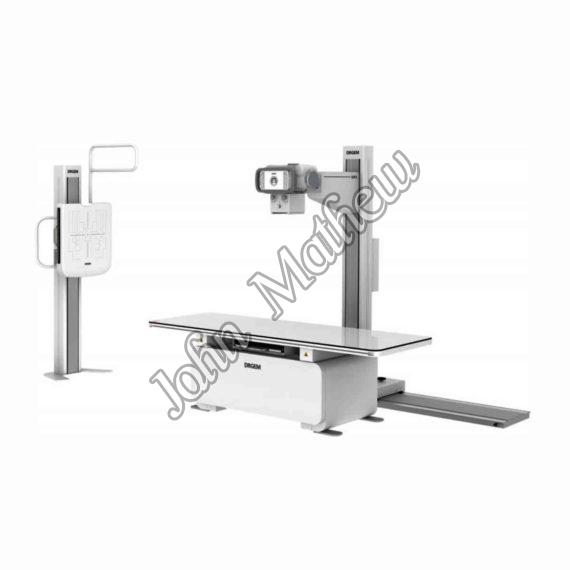 We all know about the significance of X-ray machines for the diagnosis of various diseases and symptoms. It is available in fixed and portable forms. Both have their pros and cons. Let us have a brief comparison between these two.

Portal X-ray machine has some brilliant usefulness in monitoring and diagnosis of patients in severe conditions. It is available in prisons, nursing homes, or in shelters in urgent needs while the portability of this machine is still the obstacle. Most of the patients come from bedside or chest X-ray backgrounds, hence we need to be sincere about the image quality from different angles.

Mobile radiography has shown a lot of potential with some benefits, superior image quality, and technical feasibility. It even does not seek any transportation and provide world-class comfort for the patients. It is automatic reading and image detection even without the presence of any staff.

If the patients are not confident about the image quality of symptoms, they need to repeat their X-ray for the next time as well. Hence, for this reason, mobile visioned X-ray services are specific and sensitive in detecting drug users, pulmonary tuberculosis, and prisoners' affected health. It has better sensitivity with some more usefulness's among homeless people as well.

While portable X-rays are advantages, their cons are never going to fulfil people's expectations and urgent diagnoses. Hence, to eliminate these limitations, we rely on Fixed X-Ray Machinefor having better clinical actions, image interpretations, and appropriate operations in need. Digital X-ray services are nowadays very popular, especially in Covid19 lockdown times.

It is hard for the common to attend the appointment physically and take the readings. These services are rapidly exchanging their value over the years. The response is quite positive for reviewing cost-effectiveness and clinical actions with some associated guidelines.

After examining the portable X-rays, we come to know about the advantages of Fixed X-Ray Machine and its digital radiology services. It has some useful features as listed below.

Features:
• The visual appearances and image qualities are very clear.
• It can be customised as per the severity of diseases in patients.
• The display will put the value according to its various sensors' operations.
• It is noiseless and jerks less without any further disturbances.
• The risks are very low with a lot of favourites.

Why do we need ideal X-ray solutions at present times?
It is very challenging nowadays to cope up with n number of patients in any government hospital. Hence, we need such instruments that may reduce the manual operations and give the correct value in urgent needs.

We need this operation in the orthopaedic phenomenon. Sometimes it is the ultimate secondary care for visitors. Even in diagnostic centres, medical colleges, and other universities usage of X-rays is a must. For multi-specialty care, we must need a Fixed X-Ray Machine Supplier.

You need a broad range of accommodation among radiology, orthopedic, fluoroscopy, paediatric, HSG detection, and other needs. For more useful info about X-ray machines, you may browse more blogs from the internet.